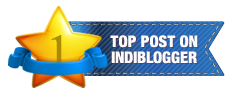 Friendship is a very beautiful thing which adds value to our life. To me, this planet Earth is interesting because I am blessed with lots of lovely friends. When I decided to write about friendship, huge memories come to my mind since childhood. The relationship of friendship is the only known relationship on earth which accepts you for what and who you are without criticizing and judging you. Although, the world has enough so called relations with different names to offer, to criticize you, to condemn you, and to judge you whatever you do.
Friendship keeps us humane at heart and it helps us to think beyond caste, community, nationality, and religion. Friendship boosts our spirit and keeps us happy and healthy. We can share our joy and double them with friends. And, in time of sorrow you can lean on friends and lessen your burden by sharing.
"My friends are my estate" – Emily Dickinson. No matter how much wealth or success you acquire, you are always poor at heart or lacking something without friends. While writing this note I recall all my friends who make my life so beautiful and meaningful. Due to geographical distances, it is impossible to contact with all my friends but still I bow down to the social networking sites which make possible to stay connected with my friends. Now, they are just a click away from me. Even though face to face communication in reality is tough though, yet virtually we can feel the warmth for each other through social networks.
Every now and then, I keep searching my lost friends, typing their names in Facebook. I found some, some found me but the friends whom I cannot find, if someday somehow you found my blog and read this note, let me assure you, I am still the same person, and yes the same friend of yours. I am adult enough to realize how unpredictable the life is? It is good as long as you can control life but when life chooses to control you, we struggle for the changes to adjust and to survive. In the last two to three decades I am sure, life has tested or rewarded us with lots of things some are favorable and some are not. And, this way people are bound to change, so do friends change to some extent.
Friendship goes like a shadow with every ups and downs of life. And this feeling will never leave you alone. Due to my husband's nature of the job we have to move one place to another. New city, new challenges and have to face all the things that a nomad life can offer. Last year, when we moved to the USA for the first time, it was quite challenging for me to handle the things where there is nothing common between the persons you meet rather than the humanity. It always troubled my thoughts how can I cope up with new culture, language, and lifestyle. But the strangers I meet in the USA especially in California are very friendly. It doesn't take too much time for me to feel like home when I see their warm smiles, warm hellos, and courtesy to open the door or gate(hahaha..nice feeling indeed). They bother so much for the alien like me. I don't know whether my countryman offer such respect to foreigners. But for me, I am more than sure if I see a foreigner when I go back to India I will show all respect that one must show with great pleasure towards the foreigners.
One more thing I can notice is the feeling of being Indian, the feeling of togetherness. In India we never say we are Indians but we choose to introduce ourselves with our community name. But I am lucky enough, I have enough friends from various religions and communities. Apart from all these, my stay in California is quite awe-inspiring and memorable one because there I meet two beautiful young ladies. Once they were complete strangers to me but now they are my best friends. Life is really very wonderful and mysterious, some strangers become your bosom friends and some friends become familiar strangers. However, I would like to share some words regarding my new found friends who are not less than angels.
Riya is a young lady of all perfections. Her bubbly nature and smart attitude always inspire me to learn and explore new things. On the other hand, Maya, is so sweet and down-to-earth. She can well represent and has all the qualities of a lovely obedient Indian lady. If one is Sun and other one is Moon. I am so blessed like Earth to have such a Sun and Moon like quality friends. Whenever I feel thrilled or daring to do something new I look up to the Sun and whenever I feel a little low in life I lay down on my Moon friend. And, this way my stay in California has become a lovely experience and quite interesting with my kid and supportive hubby.
I would like to conclude my writing on friendship with this famous quote: "Friendship is unnecessary, like philosophy, like art... It has no survival value; rather it is one of those things that give value to survival." -C. S. Lewis
Thank you all my friends including my indiblogger friends for being part of my life .