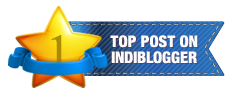 Finding peace from the horizon afar
The last light of the Sun
Far across the silhouette of dark leafless trees -
The pure form of soul.
Its identity no longer its fruits or green leaves
Echoed me of purity, originality, and letting go
When the sun was high in the sky above
I lift my face and squint my eyes
Neither the sun nor I can see each other well
To show my calm face with no visible marks,
Whether created or natural, which I used to have
When the day was brighter only to face the Sun.
Now when my room is dark and outside dusk
I can rest a while on my patio swing
And enjoy the shades of the Sunset sky with dark trees in pale light
Since ages, the sunset has moved and inspired humanity
With a promising note of acceptability – Everything that starts ends;
Everything that ends starts again
With every possible imagination – the human mind can imagine
And with a lesson definite – of letting go
Letting go of ego and the sense of belongingness.
By Bharati Singha