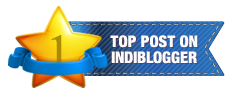 Peter, Peter pumpkin eater,
Had a wife but couldn't keep her;
He put her in a pumpkin shell
And there he kept her very well.

I love pumpkins and I am also a pumpkin eater.

This time I am using pumpkins for Fall decoration though.


Pumpkins come in various decorative styles and these glitter pumpkins are used as decorative items for Fall. You can use it for indoor decoration during Thanksgiving celebration or Christmas celebration. I have spotted some glitter pumpkins in a store. I like it and I hope you will too.
Silver and golden decorative pumpkins
Decorative pumpkins